Red Hibiscus (Hibiscus rosa-sinensis)
$

220.00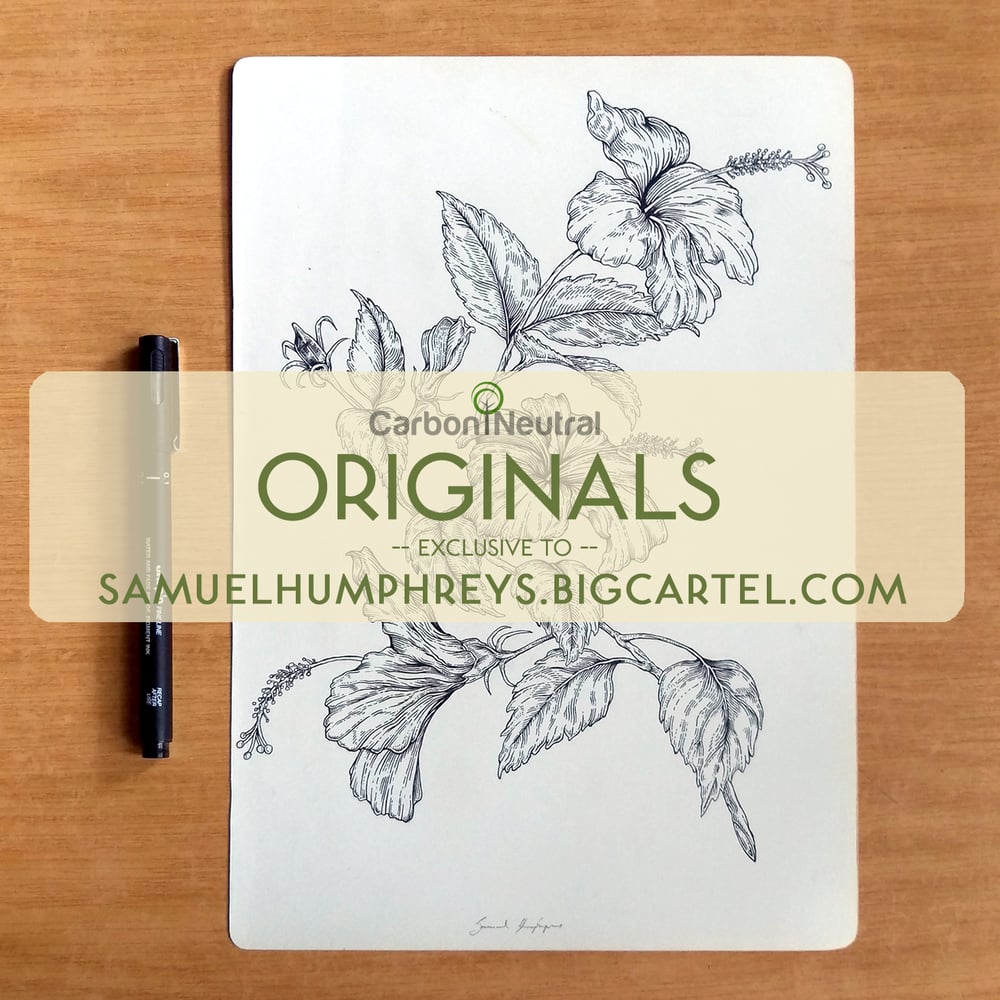 There is a lot to be said about a country from its choice of national flower. They are chosen with much consideration. Politicians, artists, botanists, environmentalists and people of ancient traditions are brought in to decide. The red hibiscus is the national flower of Malaysia, called Bunga Raya in Malay. The word Bunga in Malay means "flower", while Raya in Malay means "celebratory" or "grand". The hibiscus rosa-sinensis is literally known as the "celebratory flower" in Malay. The red of the petals symbolizes the courage, life, and rapid growth of Malaysia. The five petals represent the five 'Rukun Negara' of Malaysia. The Rukun Negara are the "National Principles" of Malaysia; instituted in the Malaysian declaration of national philosophy. The flower can be found imprinted on the notes and coins of the Malaysian ringgit.
Illustrated from native references across Southeast Asia, I am releasing, for you to own, an original natural history illustration of the floral emblem of Malaysia, The Red Hibiscus.
--
With the purchase of this original illustration you also receive a native Australian tree planted in your name. This is part of CNCF's (cncf.com.au) forestation projects that sequesters carbon while helping to restore degraded land and conserve the natural biodiversity of Australia.
--
Your tree will absorb an average of 0.15 of a tonne of carbon dioxide. That's 150 kilograms of CO2; the equivalent of offsetting 7,000 km of average driving time in your car. For some, that is a year of commuting. Offset by art!
--
Original illustration on 165gsm archival acid free paper.
Hand signed.
Size (cm): 21 x 29.7
Size (inches): 8 1/4" x 11 3/4"
*Includes free worldwide shipping.
Share