Banana Plant (Musa Acuminata)
$

220.00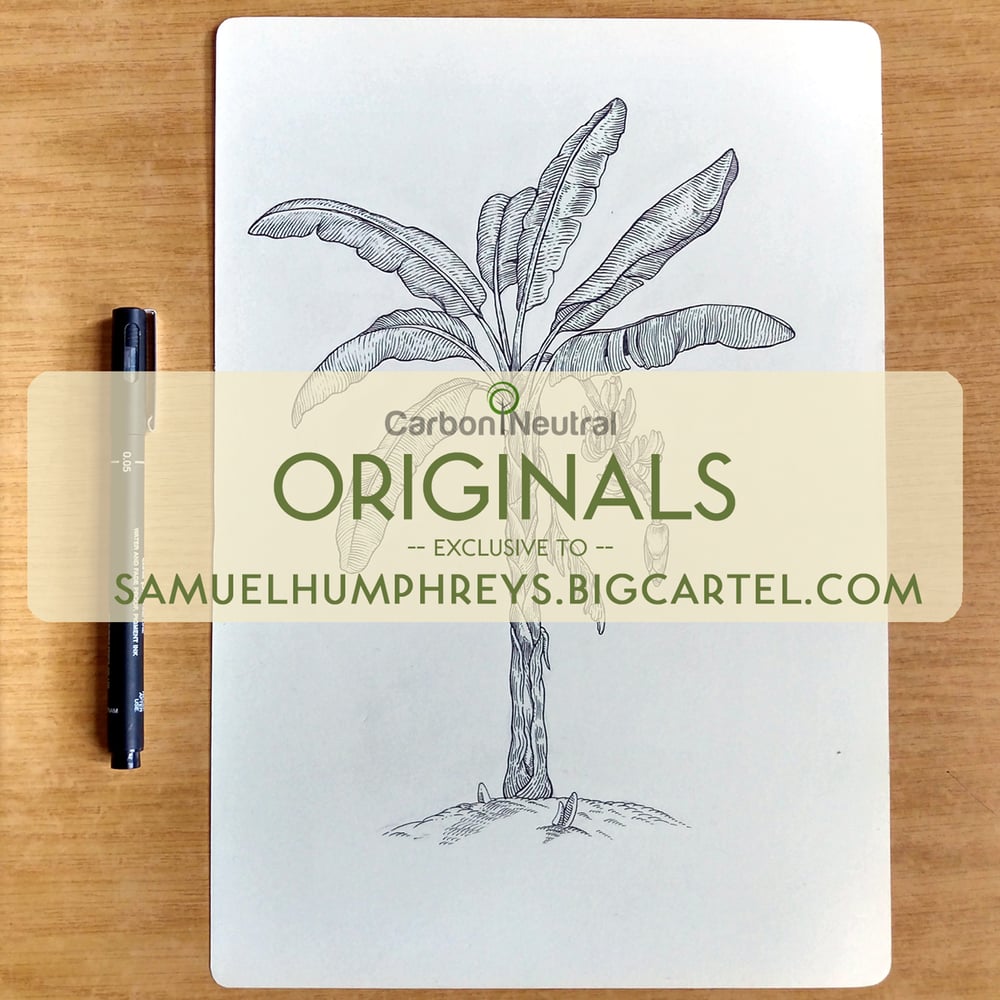 Lady Finger (Musa Acuminata) is the godfather of all banana species. Native to the large area of Indochina and predominantly found on Peninsular Malaysia and Sumatra. It was first cultivated by humans around 8000 BC; one of the earliest examples of cultivated plants on record. It's fascinating to know that most of the modern edible sweet bananas belong to this genus.
Some interesting facts about this banana species is that it's actually an evergreen perennial plant, not a tree. Also, the common banana, as most of you know it, is a berry. The species has 6 subspecies and among the most well know are the Cavendish. Almost all modern cultivars of edible bananas are derived from this species. Subsequent spread of the species across the world is purely the result of human intervention.
The Malays call it 'Pisang Mas', that roughly translates to 'Golden Banana'. Fascinating food history of one of the most common fruits in the world!
Illustrated from native references across Southeast Asia, I am releasing, for you to own, an original scientific illustration of the oldest cultivated plant in the world. The banana. Common, but oh so incredibly beautiful.
--
With the purchase of this original illustration you also receive a native Australian tree planted in your name. This is part of CNCF's (cncf.com.au) forestation projects that sequesters carbon while helping to restore degraded land and conserve the natural biodiversity of Australia.
--
Your tree will absorb an average of 0.15 of a tonne of carbon dioxide. That's 150 kilograms of CO2; the equivalent of offsetting 7,000 km of average driving time in your car. For some, that is a year of commuting. Offset by art!
--
Original illustration on 165gsm archival acid free paper.
Hand signed.
Size (cm): 21 x 29.7
Size (inches): 8 1/4" x 11 3/4"
*Includes free worldwide shipping.
Share