Eastern Rosella
$

50.00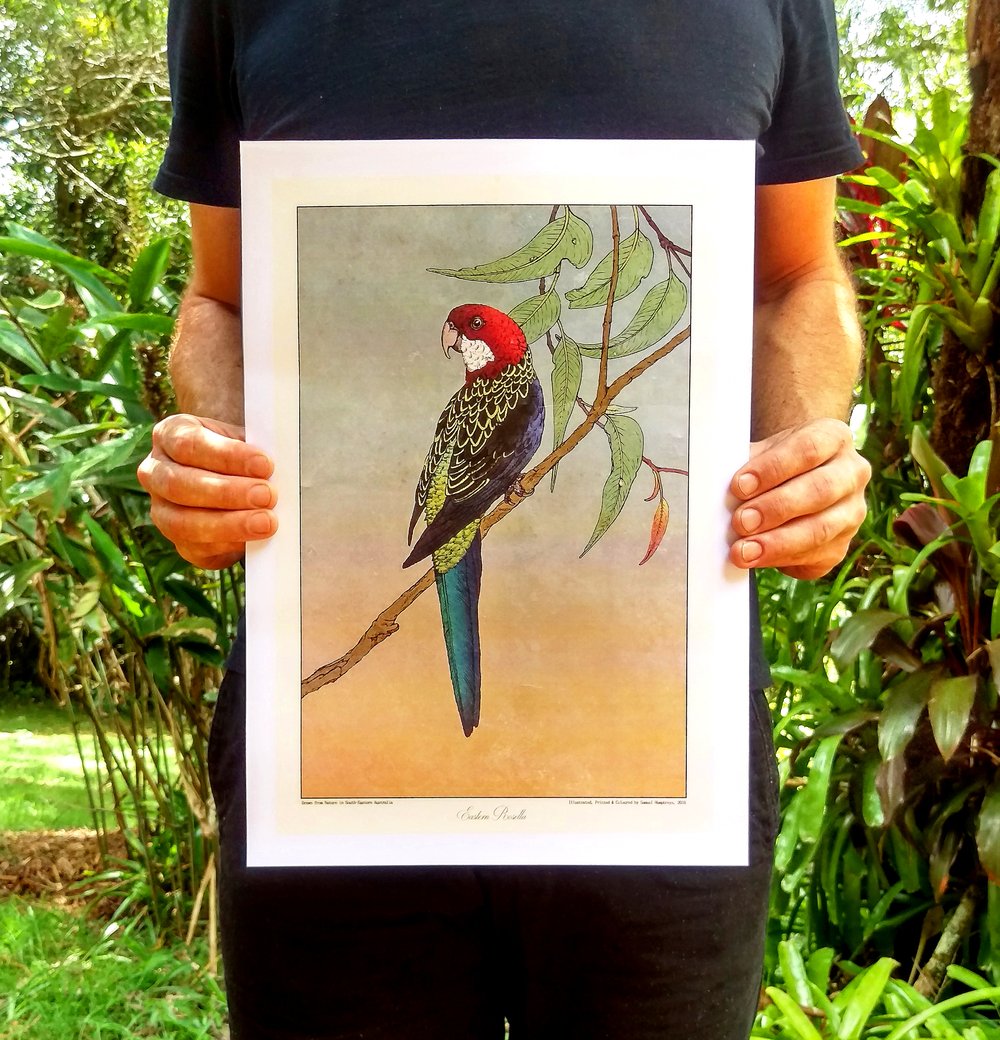 The Eastern Rosella is not categorised as endangered. This is because they are adapting to urban environments as a result of continual human encroachment on their natural habitat. Their population seems to be flourishing. However, in the wild they nest in eucalypt trees with hollows that are 1 metre deep and 30 metres up the tree. The trees need to be over 100 years old to develop these hollows. As trees fall and die or are logged or cleared, they can't be replaced without 100 or more years of growth, maturity and decay. Therefore, it is the older trees that these birds, and many other species, rely on that are threatened.
With the purchase of your artwork you also receive a native Australian tree planted in your name. This initiative is part of CNCF's various forestation projects that sequester carbon whilst helping to restore degraded land and conserve the natural biodiversity of Australia. Your tree is a carefully selected native species that supports natural ecosystems and wildlife. You will receive both a physical 'Tree Card' and a personalised digital certificate under the name you enter at the checkout. If you wish to plant your tree in another person's name then please specify at checkout.
Edition of 50.
Giclée print on 300gsm archival matte paper.
Hand signed.
A3 (297mm X 420mm)
Shipped in postal tubes.
Share