Lemon-scented gum (Corymbia citriodora)
$

220.00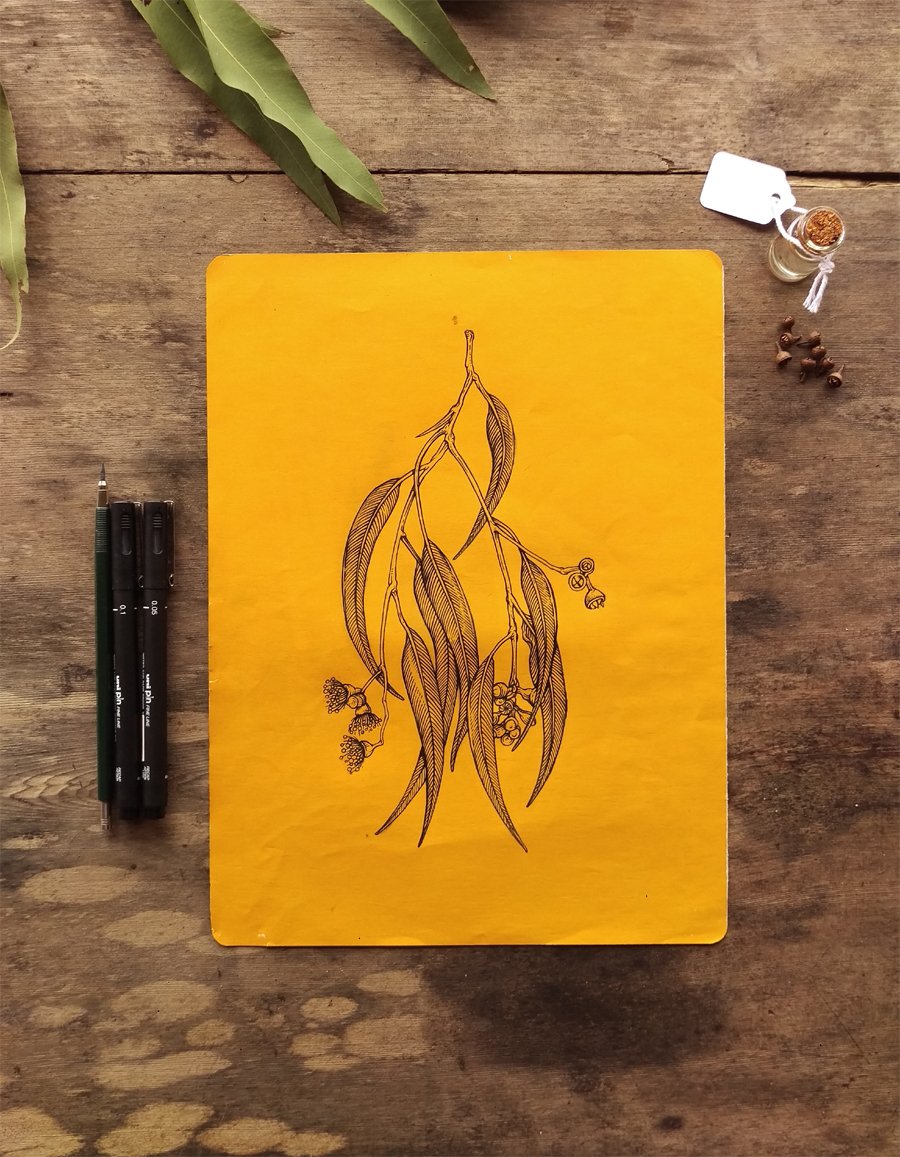 Illustrated from native references across Australia. Lemon-scented gum occurs naturally from near Atherton to Maryborough in Queensland, but it has been widely planted, both in Australia and overseas. It is one of the most graceful and attractive of the eucalypts. Revered for its essential oil that contains high levels of citronella, making for an excellent natural insect repellent and giving off a strong scent of citronella oil, with a slight hint of lemon.
--
With the purchase of this original illustration you also receive a native Australian tree planted in your name. This is part of CNCF's (cncf.com.au) forestation projects that sequesters carbon while helping to restore degraded land and conserve the natural biodiversity of Australia.
--
Your tree will absorb an average of 0.15 of a tonne of carbon dioxide. That's 150 kilograms of CO2; the equivalent of offsetting 7,000 km of average driving time in your car. For some, that is a year of commuting. Offset by art!
--
You will also receive an 8ml vial of pure, organic lemon-scented gum essential oil.
--
Original illustration on vintage 1975 Hal Leonard Publishing sheet music paper.
Hand signed.
Size (cm): 23 x 30.5
*Includes free worldwide shipping.
Share